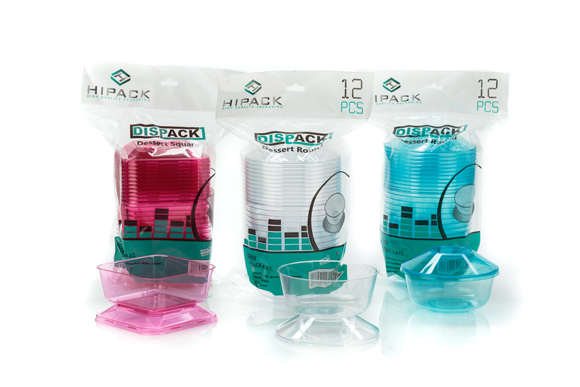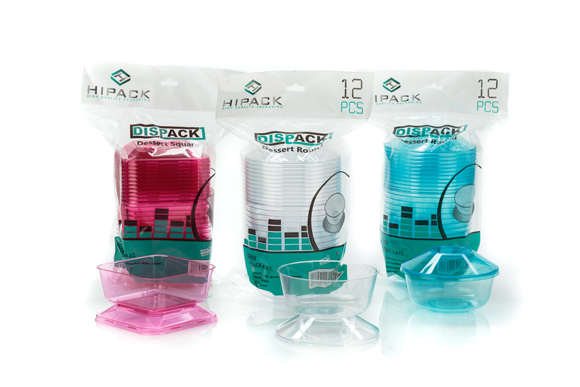 DISPACK
DISPACK (Disposable Packaging) is a trademark under HIPACK that mainly targets end users.

If you are planning a party or going out for a picnic, why not grab a bag of your desired DISPACK product and make your life easier.

For now,
available

DISPACK products are
Dessert Round

and
Dessert Square

.
DISPACK products are packed in sealed bags of 12 pieces and have a barcode which makes it simple adding them to your market system.